Back to School Resources
School News
On Wednesday, November 16th at 7:00 p.m., St. Augustine CHS will be hosting our annual grade 8 parent information evening for students and their parents who are interested in attending our school in September 2023.   Some of the topics included in our presentation will be: an overview of the academic and cocurricular activities that our school has to offer, and the process for registering. ... Continue reading "GRADE 8 PARENT INFORMATION EVENING"
Board News
The York Catholic District School Board worked closely with its partners at the Ministry of Education, York Region Public Health, and with Board staff to prepare for the return to school in September. By aligning our practices with their guidance, we are confident our schools will continue to be safe, inclusive places to learn and work throughout the 2022-2023 school year.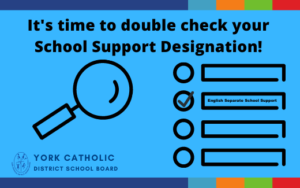 Protect and promote Catholic education – Ensure you are registered as a
Catholic Separate School Supporter
Did you know?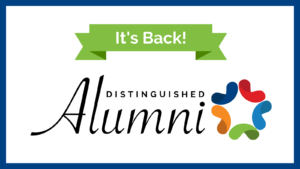 Nominations Open! The YCDSB Board of Trustees is pleased to announce the return of its Distinguished Alumni Awards.