Back to School Resources
School News
Following their gold medal finish in York Region Sci-Tech Fair, Brian Huang and Brian Li competed at the virtual Canada wide science fair in May. Their project answered the question "Are Masks 'Masking' Your Voice?" Both students and their teacher Ms. Tropea were recognized during the YCDSB Trustees meeting in June.
Board News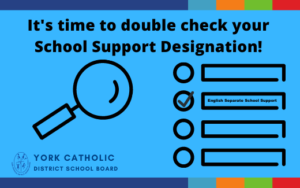 Protect and promote Catholic education – Ensure you are registered as a
Catholic Separate School Supporter
Did you know?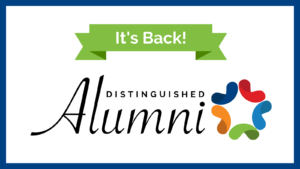 Nominations Open! The YCDSB Board of Trustees is pleased to announce the return of its Distinguished Alumni Awards.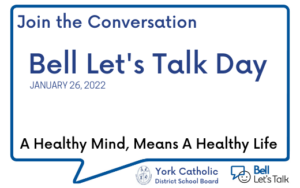 The York Catholic District School Board is preparing to mark Bell Let's Talk Day on Wednesday, January 26, 2022. This year's Bell Let's Talk Day campaign highlights the ways that we can support ourselves and those we care about through actions like listening, being there and talking. As we continue to focus on action to increase awareness around mental health and mental illness, we ... Continue reading "Bell Let's Talk Day 2022: Supporting ourselves and each other"